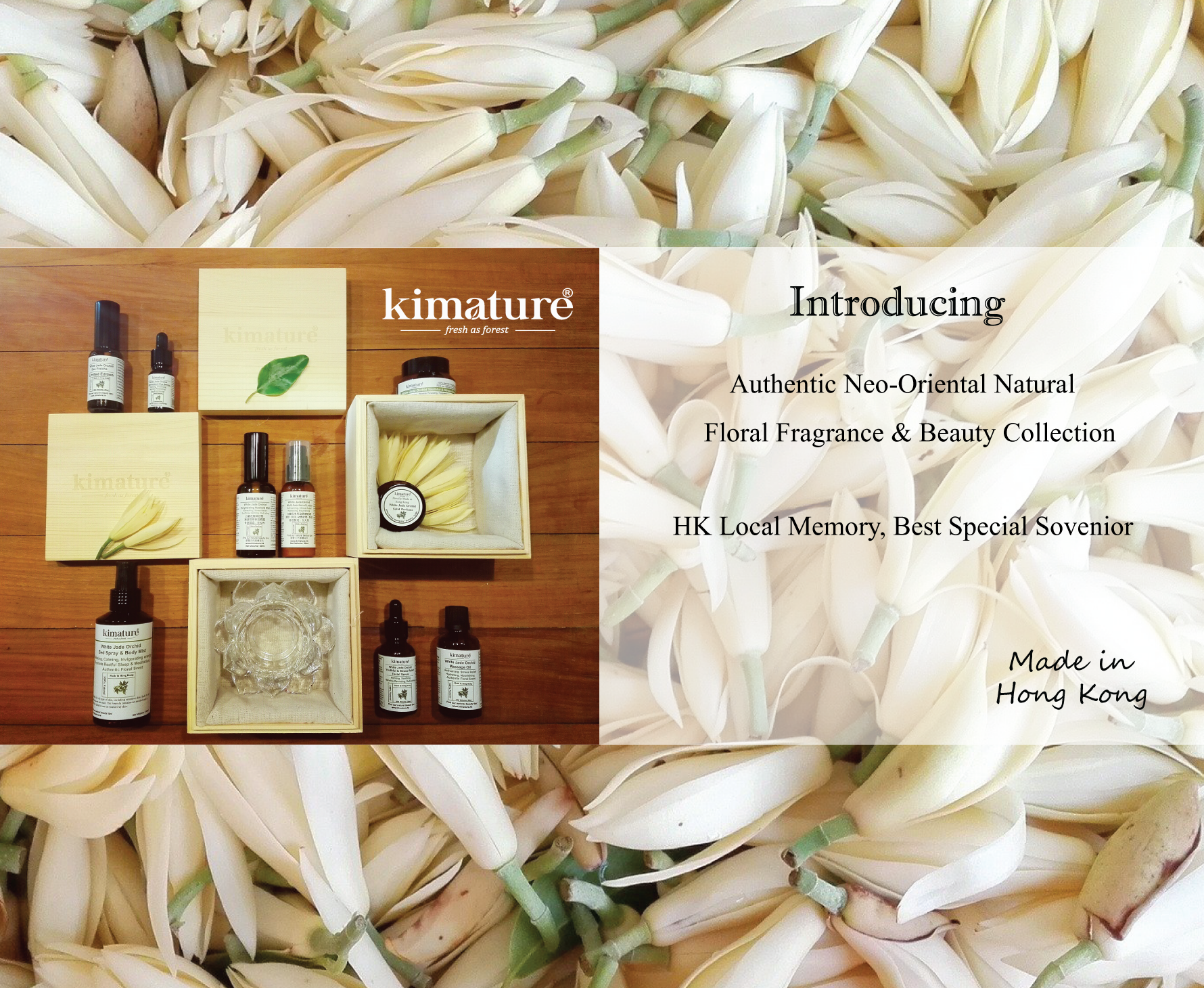 kimature is a famous Hong Kong-based, neo-oriental natural skincare, personal care, body fragrance brand founded in 2015. 
The World 1st Authentic White Jade Orchid Fragrance, Body Care & Beauty Collection, not found elsewhere in the market
kimature use White Jade Orchid (Magnolia x Alba) and other oriental flowers for production as starting point to promote an earthy-friendly lifestyle, traditional Chinese herbal culture and Hong Kong local childhood story and common memories.
All products are 100% vegan and alcohol-free and, of course, not tested on animals and made in Hong Kong. 
White Jade Orchid considered a symbol of oriental beauty, purity, spiritual growth, great love and perseverance in Far East. As the white fragrant flowers open up at night and close at sunrise, the White Jade Orchid is also a symbol of peace and solitude. It is the localized flower in Hong Kong and its relaxing truly graceful scent is the favourite scent of Ethnic Chinese and even Asians.
In addition, all products do not contain these hazards : PARABENS, PHTHALATES, SYNTHETIC FRAGRANCE, GMO, SILICONES, PROPYLENE GLYCOL, CARBOMER, MICROBEAD, EDTA, ALCOHOL, SLS
kimature is the registered trademark.
Please click into the link of if you are interested: